86DAO & 86KEY
Hello, NAF
It's March, and more rug-pull PRJs are on the way at ICP.
Yes, spring is the season of meeting and parting.
All right, I am going to explain about 86DAO and 86KEY (NFT) issued from that DAO in April
∞ Agenda ∞
86DAO 
1. Overview
2. Activity
3. Team 
4. 86KEY (NFT)
5. partner projects
6. summary
1. Overview
In a nutshell, we are a DAO that will keep enjoying around the $ICP for 8 years lock people!
✅Long-term contribution while enjoying $ICP
✅Supporting ICPRJs who are willing to take on the challenge.
✅Support new and existing ICPRJs
✅Reward ICPeople who have been voluntarily active in the past.
I'm adding a few more "thoughts".
The people in the ICP people's commuunity are basically very kind.
I started collecting ICP and NFT in the summer and fall of 2021.
The people who were already there at that time, as well as those I met afterwards, were really nice.
I was stimulated by their information transmission, and I have been sending out information to ICP as well, even though it is only a small contribution.
On the other hand, speaking of ICP charts...
Yes, "disastrous results".
Even in this situation, the people who gently transmit, develop, market, and support newbies are the ICP folks.
Some of them have been on ICP for 8 years.
How long is 8 years lock? It is from the first grade of elementary school to the eighth grade, which is 2031 from now.
If we can help those kind people who have been working for free for such a long period of time...
This is the reason why 86DAO was launched.
1. The "strengths" of the 86DAO are...
We want to create a place where the core members of ICP can enjoy developing, spreading activities, art, etc. over a long period of 8 years.
2. Such a long-lived DAO would be able to walk with the existing ICP PRJ for a long time
3. Furthermore, a new ICP project should be able to contribute to the IC economic zone even through boosting the group in (1) and collaborating with (2).
These are some of the good things that can be achieved.
Detail(by@coffeemame_nft)
https://motokomottoko.site/what-is-86dao-1/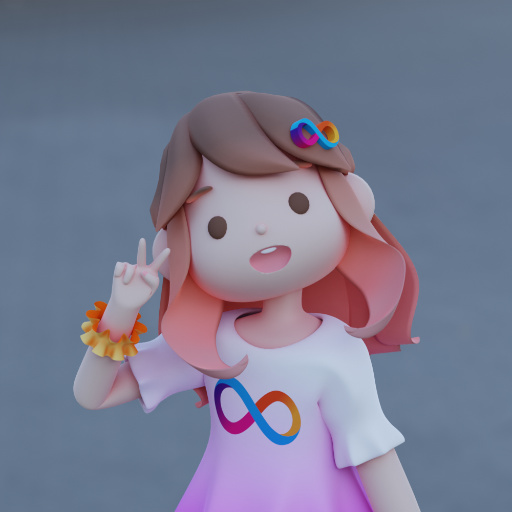 2. Activity
We do a lot of things. For example...
✅Artists
We will open the process of art making to the public, and Naf and other geekers will enjoy it.
(We may soon have a process economy where we can monetize the production process as well.)
✅Development group
We are pursuing the possibilities of Defi and contactless cards x ICP.
✅Marketing
We are doing easy-to-understand ICP project summaries, information dissemination, Giveaway, etc.
✅Others
I'm also doing things like considering the launch of Japan's first ICP Meetup.
I have 8 years to do all of these things, so I am taking my time and not rushing.
I think I can do most things in 8 years, so I basically try everything.
Basically, I will not fail, and I will try various things with a "partial success" mentality. Because I have 8 years.
3. NFT Artist
Magical (https://twitter.com/TMGN9).
It's only been a little over a month since DAO was established, but he has been making a lot of 86 goods and entertaining the 86ers. It is already magical power.
4. 86Key (NFT)
Magical's first NFT will launch from Yumi in April.
✅Total Supply: 860
✅Price: undecided (we will airdrop quite a bit, would be reasonable)
✅Date of issue: Mid of April
It's only been a little over a month since the DAO was created, but they have created a lot of 86 goods to entertain the 86ers...this is magical power.
The utilities will be of the nature of the 86 DAO.
In a word, it is "the key to many good things happening within ICP".
5. Partner Projects
At 86DAO, we have many fellow projects that we support each other, share airdrops, and exchange development and marketing resources.
They are all good friends who have been enjoying themselves on a difficult path since the launch.
Cubetopia 
Cosmicrafts
PokedBot
DKLORD89.icp ∞ 
Dmail
InsideDarkStudio 
YUMI
InfinitySwap
Dfinity Deck
MetaBox
ICPCS
ICWorks
ICS DUO
ICDinos
and more
We are supported by many teams and hope to support each other for many years to come.
6. Conclution
Summarize in 3 lines...
a. There is an E&E (Enjoy & Exciting) group called ➀86DAO.
b. The DAO will release a NFT called 86KEY in April.
c. If you have it, you will receive a good thing for a long time as ICP people.
We've been a only 8 years lockers so far.
But we are planning to expand our membership gradually (of course core members are all 8years lockers)
Hope you will support us. See you soon!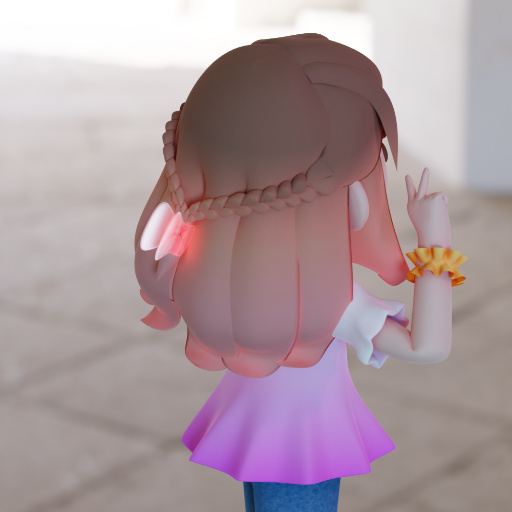 <Link>
✅Twitter:https://twitter.com/86_DAO_
✅Discord:Secret